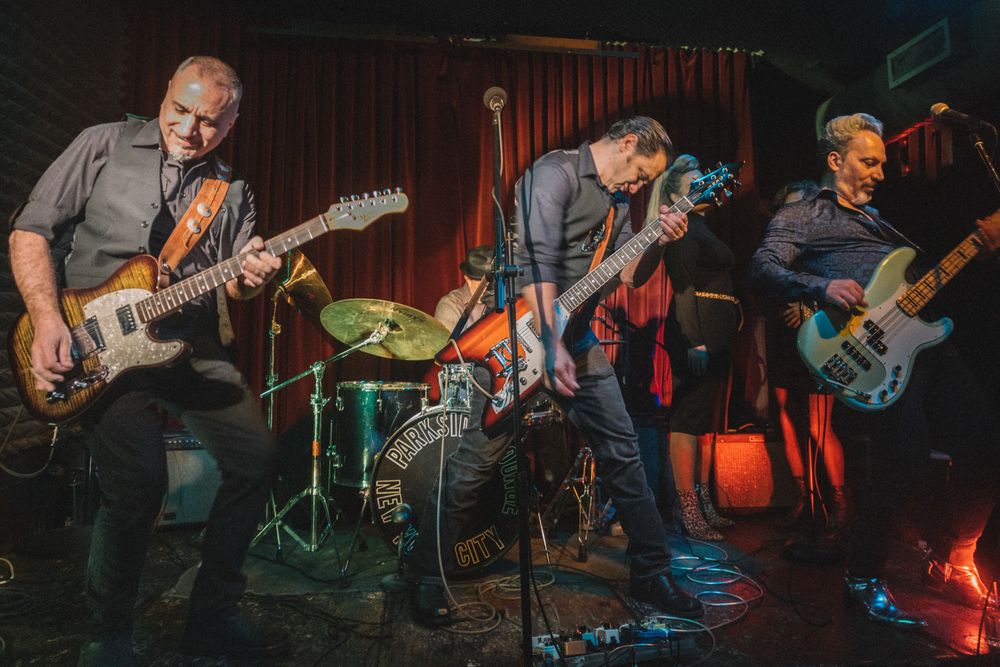 Out of the ashes of a pre-gentrified lower east side come Black Cats NYC. A guitar driven Rock n' Roll band straight off the streets of New York City. This quartet performs with the vibe and style of Johnny Thunders' Heartbreakers, the tongue-in-cheek power of AC/DC, and an I.V. full of Chuck Berry and Eddie Cochran on a constant drip. Taking it back to when cool was king and grit ruled the airwaves. Put your club clothes on, grab that someone special, and "Come Along for the Ride!" 
BLACK CATS NYC are:
Andrew Giordano Vocals/Rhythm Guitar: Born with rock 'n' roll in his blood, this self-taught musician has been composing and performing since he was a teenager. Rescuing him from rock 'n roll purgatory, Black Cats NYC has reignited Andrew's passion for music.
Francesco D'Ambrosio Lead Guitar: He is old school cool, bringing it raw & dirty. An accomplished guitarist in his native Italy, Francesco fortifies the double-barreled guitar attack and keeps the BLACK CATS NYC purring.