⚡️Hey Long Island "Come Along for the Ride" Saturday, September 25th for a Long Island Pre-Release Party at Buckley's !!! 
We had such a blast at Buckley's that we are kicking off the release of the "Free Cake CD" with a big Pre-Release Party this Saturday September 25th!! When Kipp and Dave are involved you know it'll be a blast! They're pulling out all the stops with a killer line-up, specials, and surprises!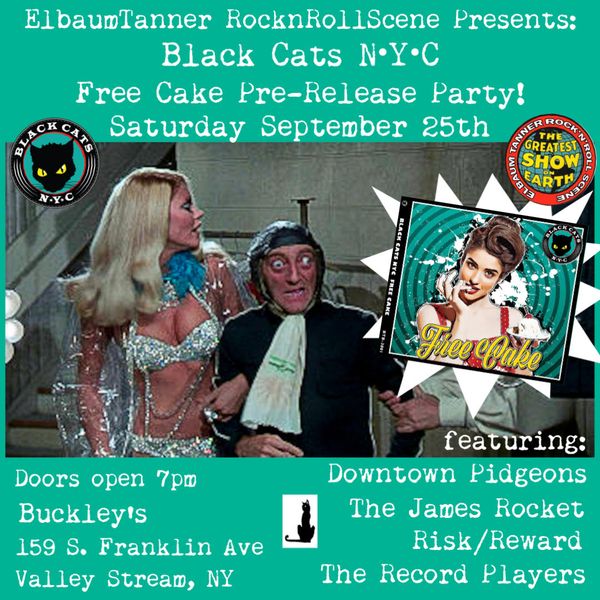 Doors open at 7PM!!!
Black Cats NYC
Downtown Pidgeons 
The James Rocket 
Risk/ Reward 
The Record Players