We are pleased to announce that our debut album Free Cake will be dropping worldwide Friday, November 13th! Look for it on your favorite streaming service - including Spotify, Pandora, Apple Music, Amazon Music, SoundCloud, YouTube Music, Tidal, Deezer, & Tik Tok!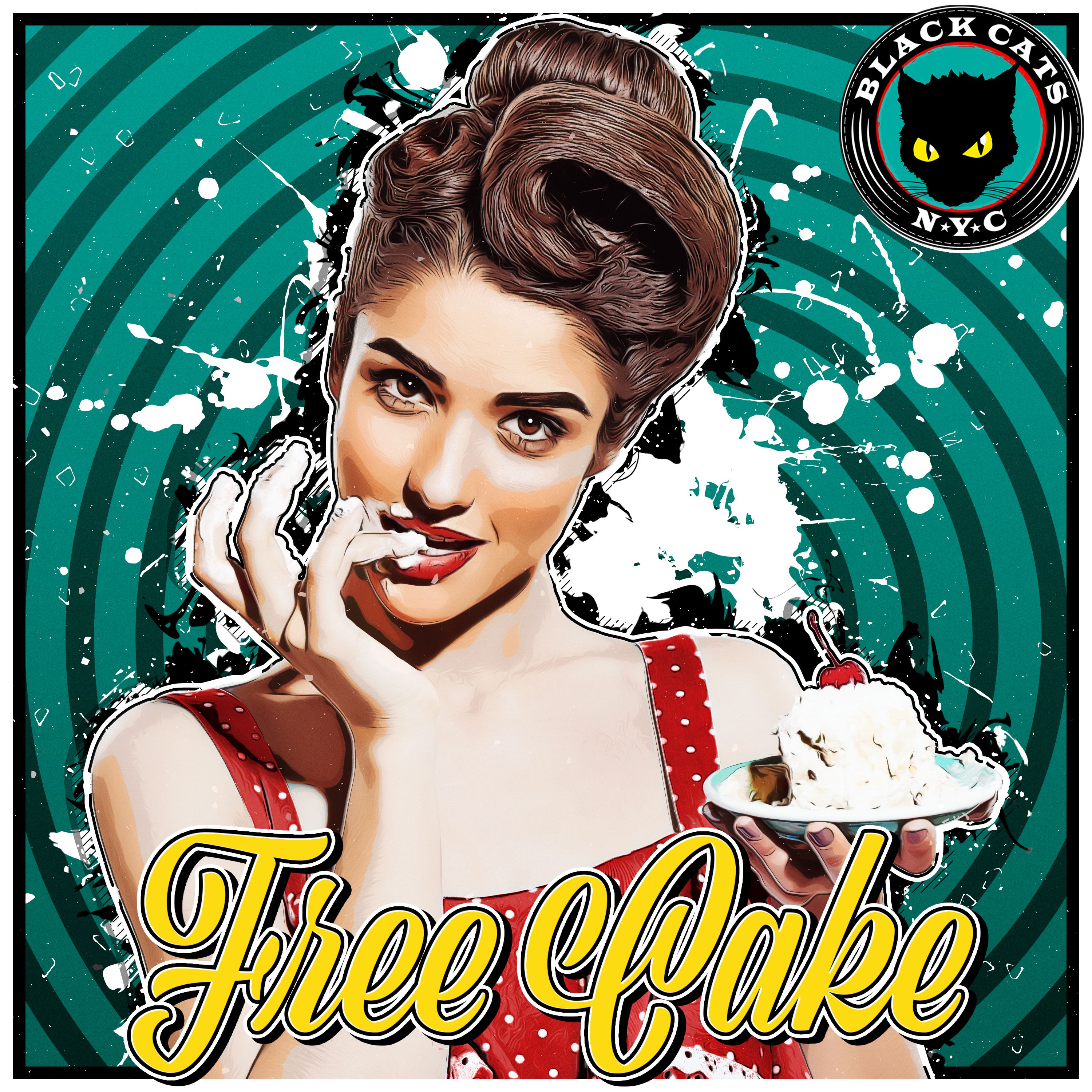 Teaming up up with Corey Zack of Cocoon Studios we originally had the intention of cutting a few tracks for an EP, but we clicked with Corey from the get-go and it soon turned into a full fledged album. Free Cake rocks hard with 9 original tunes plus two covers, Cry Baby by The Waldos and our take on the Elvis classic Hard Headed Woman. We were joined by Alex Giordano on Piano/ Organ & Emma Craig who spiced things up on backing vocals, the icing on the Free Cake was having it mastered by Joe Lambert of Joe Lambert Mastering.
Free Cake is available for pre-order at iTunes, Amazon, or direct at blackcatsnyc.com. 
When pre-ordering with iTunes or Amazon you get All In Love With Me as an Instant Gratification Track! If you choose to pre-order direct from our website use the coupon code FC20 at checkout and get 20% off as a token of our appreciation!!
(coupon expires November 12, 2020)
---
Lorne Behrman describes our first single and video Dirty Little Hipster as "Snarling Rock 'n' Roll scraped from the New York City streets when Thunders & The Ramones ruled the roost." Mo Goldner of Spanking Charlene proclaims "Sounds really great, reminds me of AC/DC and The Stooges!!" Torrio of musicmoveit.com placed it on his Top 3 of the Week!
Dirty Little Hipster is the Official Song of The Eastern Observer's "The Primetime Rundown" Podcast!!
So "Come Along for the Ride" and Pre-Order Free Cake today!