A HUGE shout-out to Pandora's AMP: Fresh Cuts Radio for adding She Got What I Need to their rotation!! AMP: Fresh Cuts Radio is a station chock-full of eclectic up-and-coming diverse artists from all around the globe, thanks for placing BLACK CATS NYC among them!!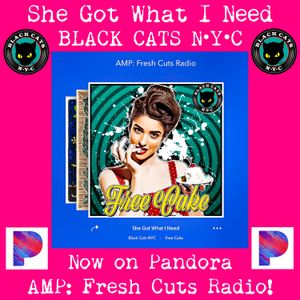 Click the icons to listen on Pandora Now!!
(Don't forget to give us a thumbs up and start a Station!!)
STREAM LOUD!!!